A custom name screening solution
to fit your processes
Do you need a tailor-made solution?
Customisable
watchlists and
web screenings
Sanctions lists are customisable,

to be adapted to your business location or regulation requirements. You can choose to add any official sanction list issued by a government or a supra-national organisation.
Implement your own company blacklists,

if you have specific internal blacklists, they can be directly setup in our Enterprise solution.
The NLP algorithm can match specific demands,

our solution can identify if your client is linked to a specific business sector like gambling or arms industry.
Customisable
client risk
scoring
The risk scoring process can be automated,

our risk scoring system can be connected to your client databse to automatically score your clients based on collected data.
Integrated risk scoring,

We give you access to our flexible risk scoring system integrated in the solution.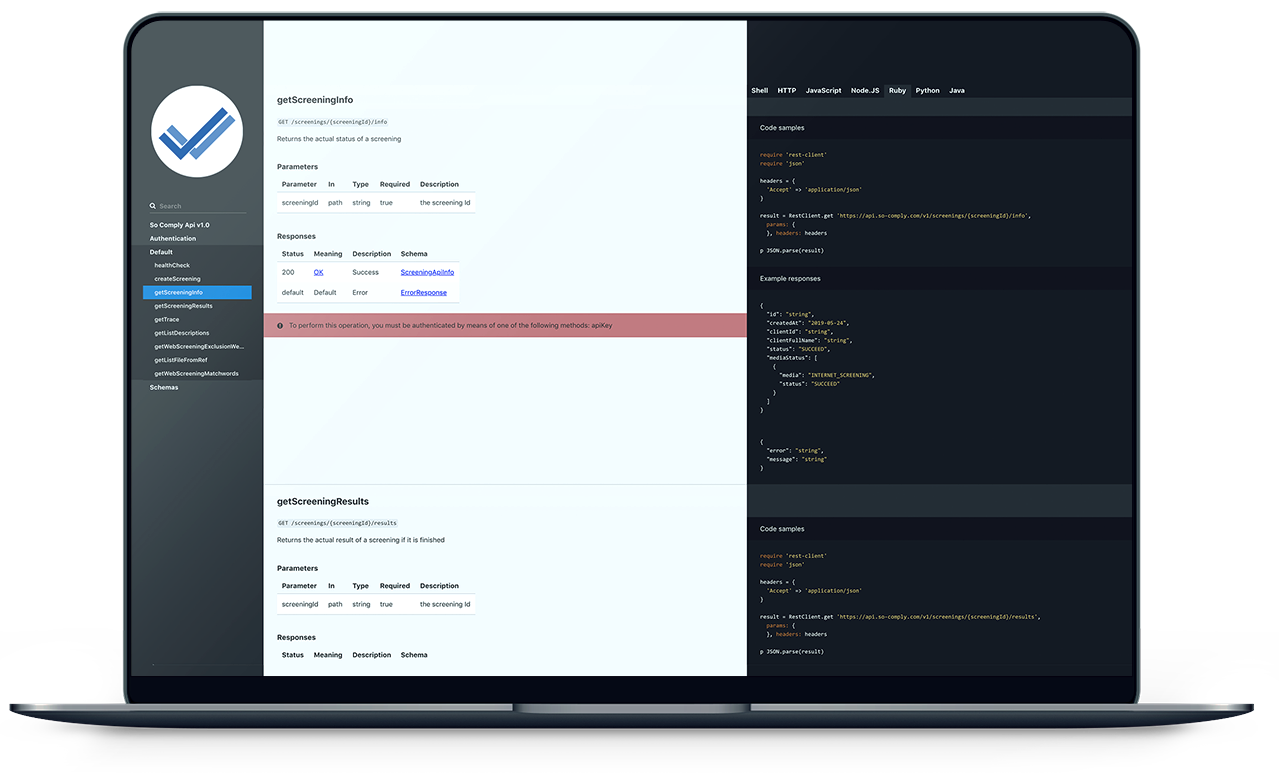 Connected to your clients,

Our solution can be directly connected to your CRM or your client database to automate the screening process.
Connected to your people,

Communicate by mail or webhook technologies with your team to send results of screening or warning in case of critical information.
Connected to your IT system,

Our solution can be fully integrated within your IT environment. To make it even more flexible, you can choose either the on premise or dedicated SaaS version.
Ready for
the next
technologies
Name screenings can retrieve information stored on blockchains,

lots of blockchain KYC technology are under development. We are ready to integrate them.
Results of name screenings can be stored on blockchains,

we already integrate Ethereum standards ERC 725 and ERC 735 to match with STO and ICO needs about identity's claims.
Our solution is ready to integrate non indexed information,

using new search engines technologies to crawl the Deep Web and the Dark Web.
Do you want us to show you around our tailor-made KYC & AML solution?