A cost-effective KYC & AML solution
for small and medium-sized enterprises
Get 15 screenings free to test our Online solution.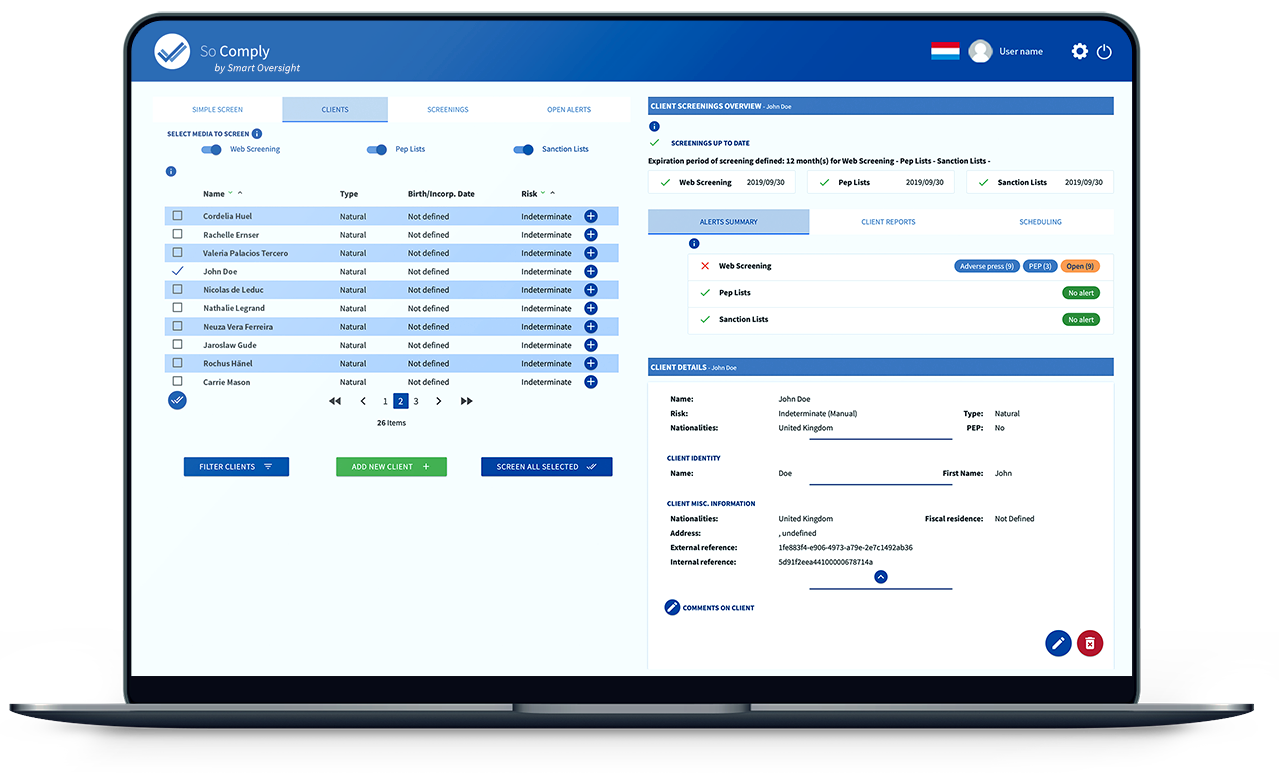 Sanctions,
PEPs and
Negative Media
Screening
European Union and Swiss compliant

Standard sanctions lists setup are: United Nations, European Union, US-OFAC, SECO, and HMT.
Direct access to official up-to-date sanctions lists

Allowing us to offer you competitive pricing and reduce risks from a third-party.
A database of more than 3 million PEP related data

Collected from official governmental website at regional, national, and supra-national levels.
Natural Language Processing (NLP) algorithm to improve identification of PEP entourage

Including family members and business associates, to comply with the FATF Recommendation n°12 and the EU AML Directive.
The Web Screening, NLP based, screens thousands of web pages in a minute

Spot negative media about an individual or a legal entity in more than 30 languages.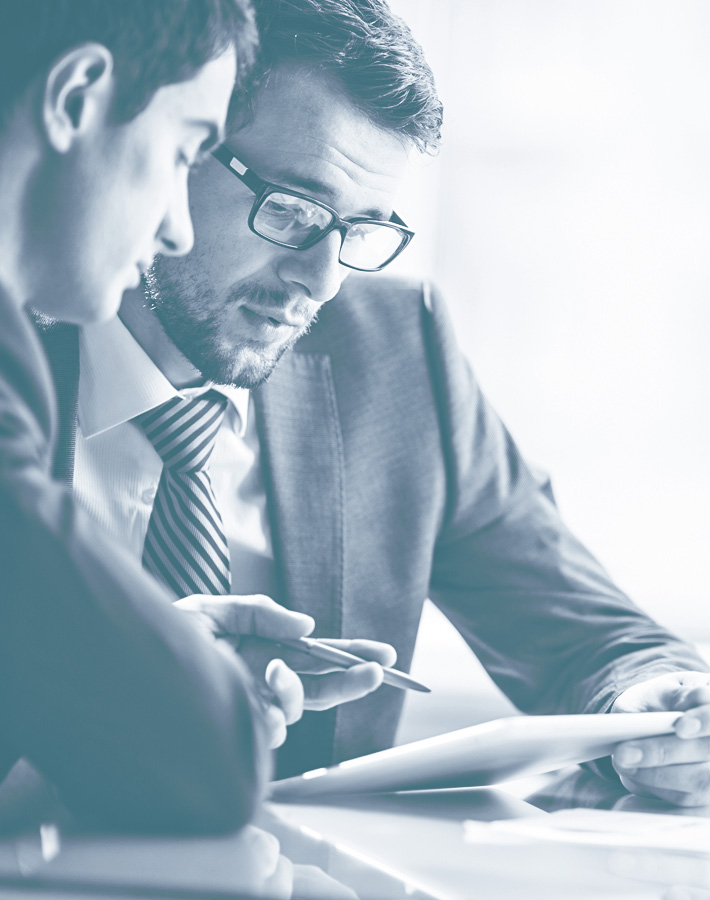 Reduce your
workload
and optimise
your costs
Robotic Process Automation significantly reduces the manual workload

Giving you the opportunity to focus on your core business. This performance relies on key principles which are automation, reliability, and scalability.
All clients' data hosted in one place

Clients background data, including sanctions, PEP and negative media. Therefore, key information can be shared among your teams.
PDF reports capture results of the process,

secured with a cryptographic key. Meaning that all the diligence and all the sources screened are stored in the PDF as audit evidence.
Integrated risk scoring

We give you access to our flexible risk scoring system integrated in the solution
Periodic screenings can be automated

Create customisable rules at a global or client level. A risk based approach screening policy can also be setup.
Watch our solution in action
An easy-to-access SaaS solution

You just need a recent browser on any computer.
A user-friendly interface

Supporting you to resolve alerts and allowing you to type free comments. The system keeps track of all the diligence performed.
Flexible pricing

Adapted to your needs. The volume pricing plan makes it sustainable on the long term.
Data hosted in high-security level data centres in Europe

We have selected data centres rated Tier III or above located in Luxembourg, Switzerland, and France to best match your compliance requirements.
A secured,
user-friendly
and flexible
solution
"Our Online solution does not only make your process faster but it also reduces your costs with a flexible pricing plan"
Get 15 screenings free to test our Online solution.
Our solution is also available in a private cloud, on-premise or using an API, to be easily integrated into your IT environment with our Enterprise solution